What we Offer
Monitoring includes wellhead measurements and valve adjustments that can occur at a frequency that meets the needs or conditions of the system and other site sensitivities. Monitoring typically includes taking the measurements of gas concentrations (methane, oxygen, carbon dioxide/nitrogen, carbon monoxide), vacuum/pressure levels, gas flows and temperature. Water levels are also obtained in gas extraction wells at regular intervals.
Ground surface emission monitoring over the landfill is sometimes conducted to measure gas emissions through the landfill cover. Such activities can help assess the effectiveness of active gas collection efforts at a site.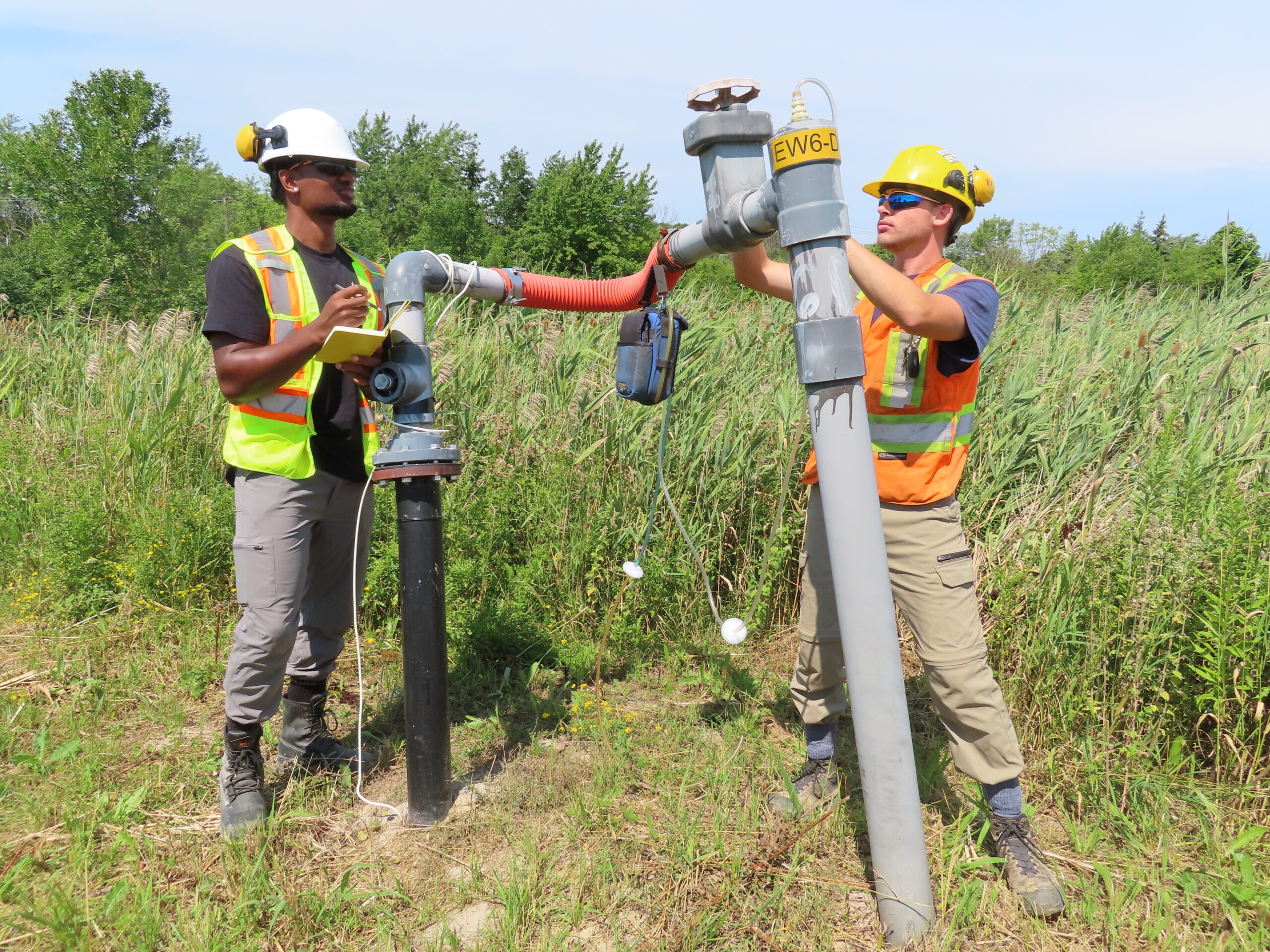 Remote System Monitoring & Data Collection for Compliance
We have a proprietary web-based data logging system that provides a connection to a dedicated server where all operating data is added to a database. Operating information is relayed to the secure server, where various calculations, data integration and summaries are performed to yield daily/monthly/yearly totals. This system has been developed over a number of years in an effort to facilitate emissions credit verification, regulatory environmental monitoring reporting requirements and operational information.
Comcor monitors and manages over two dozen landfill gas collection systems with hundreds of gas wells.  Each plant has a significant amount of operating data that requires consolidation and historical summarization.  A VPN based data management system is used to securely store plant operating data that is summarized by day, month and year in an effort to facilitate client reporting, emissions credit verification and NPRI and regulatory reporting.    
Wellfield Data Management
Wellfield monitoring data is electronically downloaded from hand-held gas monitors directly into the wellfield monitoring database.  Data can be displayed on maps of the landfill gas system to represent the wellfield conditions (landfill gas flow rate; pressure/vacuum and water levels; and methane, oxygen, hydrogen sulfide, and carbon monoxide concentrations can all be selected).  The data displays are colour coded to allow for simple interpretation.