Integrated Gas Recovery Services Inc.
IGRS has more than 35 years of experience designing, constructing, owning and operating award-winning landfill gas facilities through its partner companies. From large-scale electricity generation and industrial direct-use of landfill gas, to odour and greenhouse gas emissions abatement and control, IGRS has a diverse portfolio of projects and a related breadth of landfill gas knowledge. Collectively, IGRS projects have a renewable nameplate capacity of the equivalent of more than 25 Megawatts and prevent the emission of over 600,000 tonnes of carbon dioxide equivalents of greenhouse gases every year. 
A dedicated landfill gas collection and utilization company, IGRS can provide all aspects of design, construction, operation and financing 'in-house'. Highly qualified and committed, IGRS works with clients and partners to develop the most appropriate landfill gas solution for a site. IGRS project managers and technical staff consider the project's regulatory context, site-specific technical priorities and constraints, and the client's immediate and long term objectives to create and implement a successful project.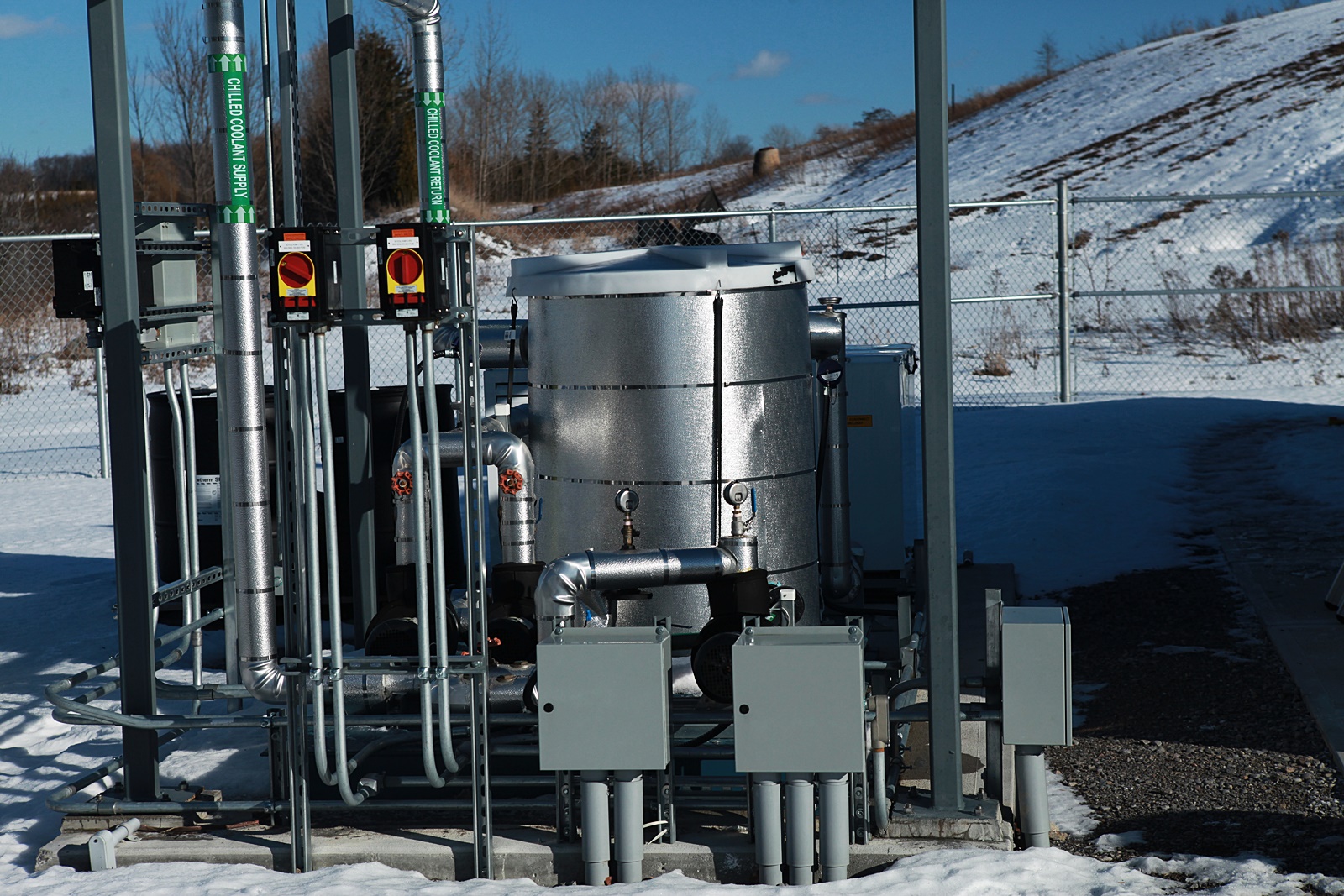 IGRS Plants
IGRS is developing its first Renewable Natural Gas (RNG) plant in Niagara Falls, Ontario with Niagara RNG, a partnership IGRS has with Enbridge Energy Distribution Inc.
IGRS owns and operates the following plants: 
Niagara Landfill Gas GM Utilization Project

(2200

scfm

)

 

WEG Landfill Gas to Energy Facility

(2 MW)

 

Britannia Landfill Gas to Energy Facility

(5.4 MW)

 

Trail Road Landfill Gas to Energy Facility

(6.2 MW)

(partnership with Energy Ottawa Inc.)

 

GFL Lafleche Landfill Gas to Energy Facility

(4.2 MW)

(partnership with Energy Ottawa Inc.)

 
IGRS also operates two landfill gas projects in Manitoba.